Guaranteed.
98.4% of those who own our fly rods would recommend them to a friend. If you're that 1.6% person who isn't completely satisfied after 30 days return it for your money back.
Offer good on rods bought through June 1 - July 31, so get on it!
See full details below.
---
In 1995, when we dropped our first reel, the ULA design turned some heads - flash forward almost 30 years, and we're making waves again with our lineup of fly rods.
Our engineers changed the game for reels, and we saw the same opportunity to improve the design of rods; and you can't have one without the other. (Not a shot at our Tenkara buddies!) So we took our experience in manufacturing reels, and approached rods from the bottom up.
We introduced Lockdown Reel Seats to eliminate any wobble between the reel and rod. A true game changer, standard on all of our rods, and compatible with any reels.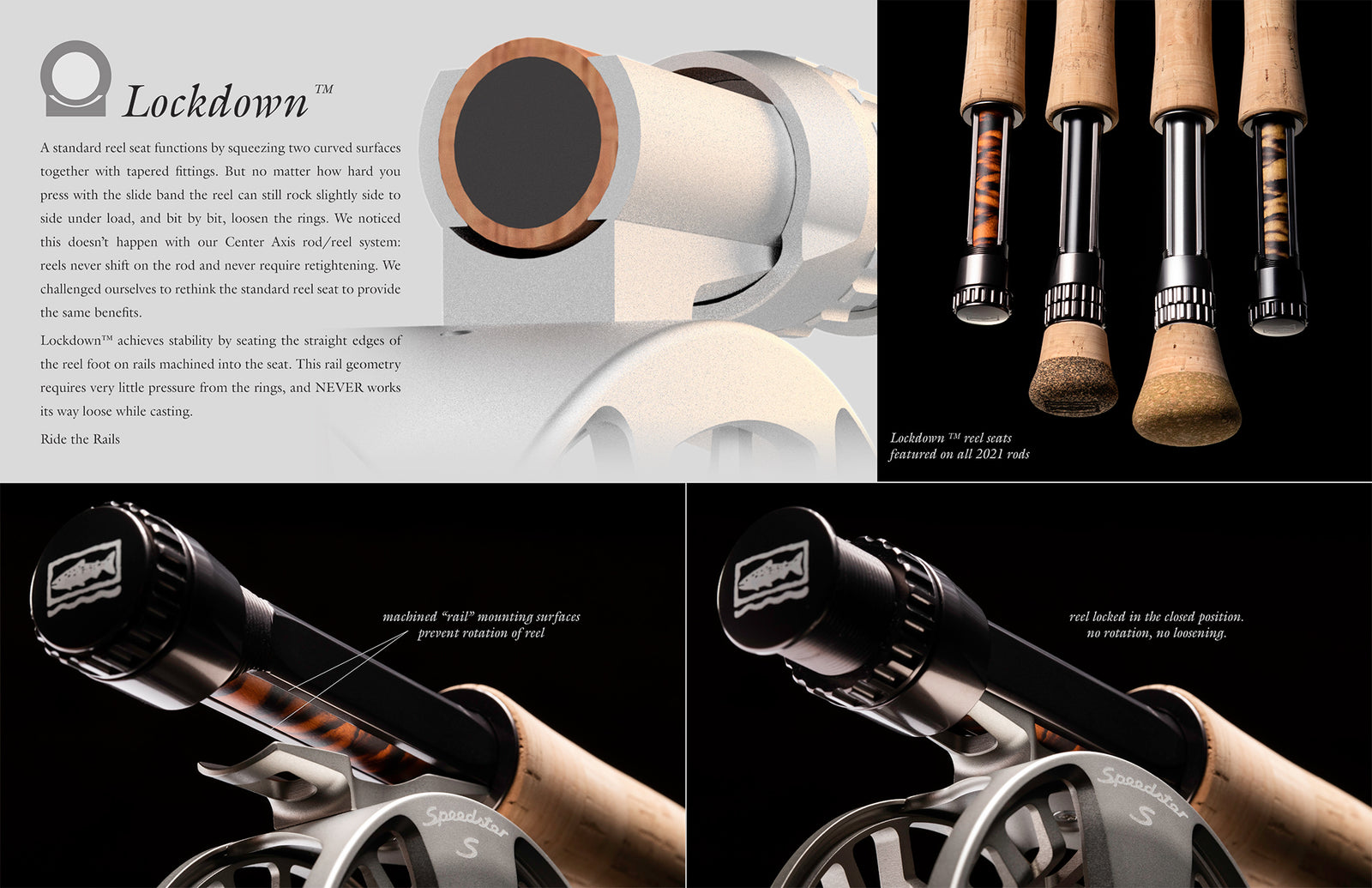 In addition, we use 4 principles to help guide our design: action, components, finish, and aesthetics. These helped us design the rods you see today and those that are still in the lab.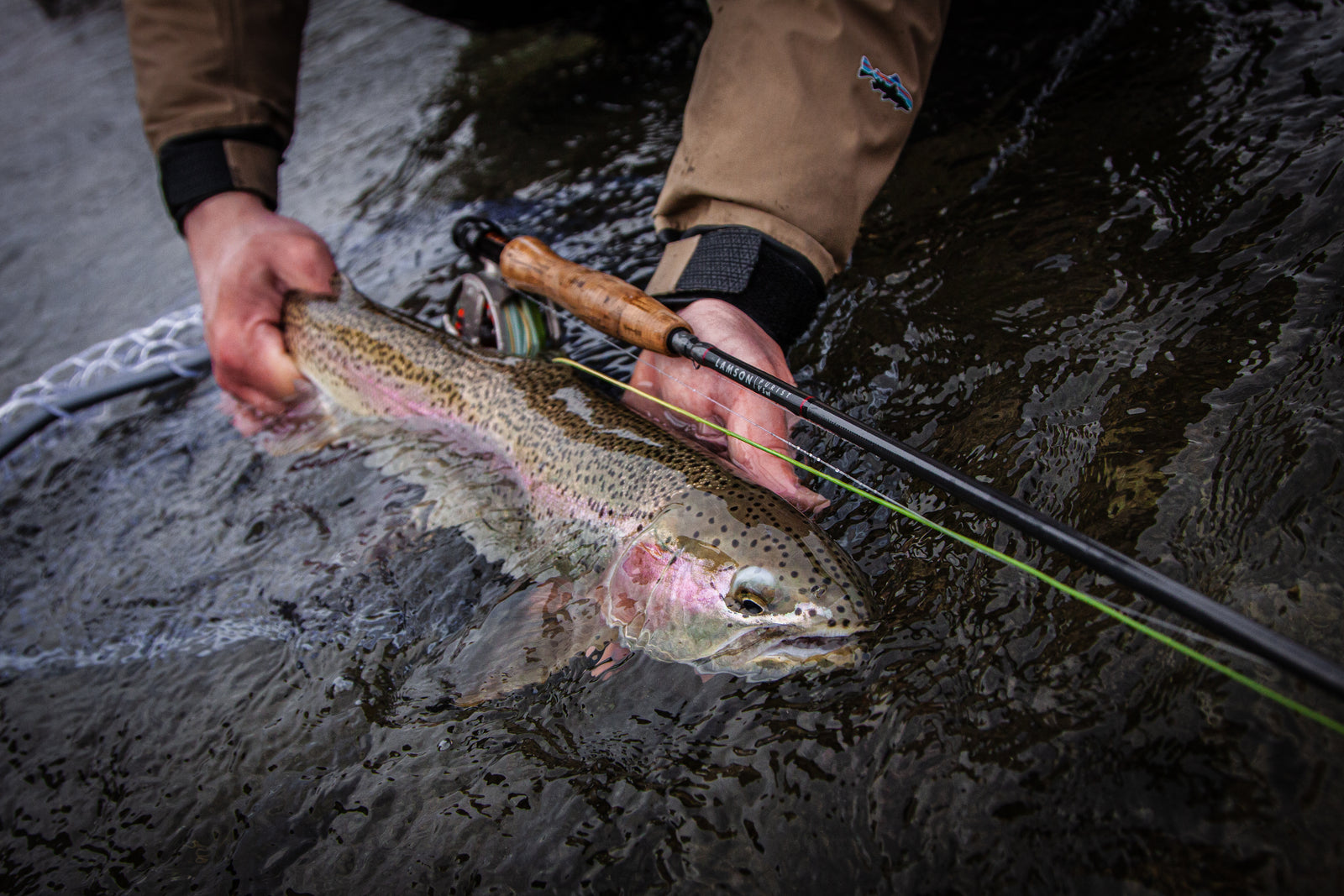 Purist
Super accurate with a smooth action and reserve power. Being lucky enough to have a spring creek in our area this rod was an almost selfish design. We wanted a rod that was purpose built to excel on these technical waters.
With minimal fly line out and a 17' leader you can still deliver the fly. The 2-piece design is lightweight, with a soft tip to protect your leader but that doesn't make it a slouch to cast. When stealth is called for and you have to lay a bigger cast, this rod still has you covered.
Cobalt
Hyper fast blank designed to generate blistering line speed. Take wind out of the equation and cover water with the bully of our rod line up. When it's all on the line and you need to reposition quickly, count on this rod picking up 70' of fly line and blasting it back out there at your new target.
The action and back bone will help you maintain pressure on a fish so it won't come unbuttoned. It is decked out in saltwater safe components and has a matte sky gray finish to keep from spooking fish.
Velocity
We loved the Cobalt so much that we mellowed it out (just a bit) to be fished on bigger western rivers near us. Not unlike its big brother, this rod is designed to make long casts and ignore the wind. Take control over the line and make quick, solid hook sets with power to control fish even in heavy water.
Dry dropper rigs, bobbers, and streamers are all welcome here. This rod quickly became a guide favorite and found its way into fleets across the country. It can do whatever you ask and be pushed even further.
Radius
Simply put this is a fun and lively fishing tool. It generates great line speed and allows you to shape those pretty loops. Whether you are fishing close or at distance you have complete control over the line.
The action falls in between Purist and Velocity making a do-it-all rod. You can head over to your favorite river in the morning to throw dries, and on your way home make a pit stop at that golf course pond (don't get caught) to throw clousers for bass.
FULL DETAILS
This offer applies to any Lamson rod purchased between 6/1/23 - 7/31/23. Returns should be initiated within 30 days of purchase.

Qualified rod purchases from Waterworks-Lamson.com or at a Participating Dealer. Proof of purchase required for return. Check with your local dealer for participation.

If your purchase was made on our site, mail it back to us directly using a carrier of your choice following our return instructions on site.

If your purchase was made with one of our participating dealers please work with them directly.

Unfortunately snapping the rod in a car door or stepping on it does not fall under satisfaction. But we are happy to assist super quick turnaround times on all rod repairs.